Karl's Woodwork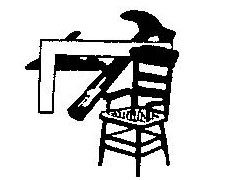 Karlswoodwork, Carlisle PA., specializes in Furniture repair, Chair repair, Furniture Refinishing, Cabinet Making, Antique Restoration and yacht repair. Karlswoodwork has been serving Central Pennsylvania and the greater Harrisburg area, with superior furniture refinishing and repair for over 25 Years. 
We, at Karl's Woodwork, are dedicated to preserving the world's natural resources, by restoring your old treasures.  We take pride in exceeding our customers' expectations in terms of quality of service, appearance, and turnaround times. The value of our service is determined not only by the integrity of our repairs, but by the overall appearance of our product on delivery.
We believe that no individual item, is worth any more, or less, than its finish.
Karls Woodwork
63 N. West St
Carlisle PA. 17013
(717)-249-7944
Karl@karlswoodwork.com